Jurassic World: Dominion Dominates Fandom Wikis - The Loop
Play Sound
Original | Animated |

Comics

| Remake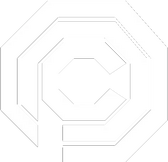 "I say good business, is where you find it."
Omni Consumer Products (OCP) was an American mega-corporation based in Detroit that created products for virtually every consumer need among its citizens, and had entered into endeavors normally deemed non-profit, and even had plans to manufacture an entire city to be maintained exclusively by the corporation.
History
[
]
Taking Detroit Private
[
]
OCP was a mega-corporation with divisions affecting nearly every level of consumer need, society, and government. Their products ranged from consumer products to military weaponry and private space travel. In the past, OCP had gambled in markets that were traditionally regarded as non-profit, such as hospitals, prisons, and space exploration.
OCP sought to fully privatize Detroit, Michigan into Delta City, a manufactured municipality governed by a corporatocracy, with fully privatized services — such as police — and with residents exercising their representative citizenship through the purchase of shares of OCP stock. They also served as part of the military-industrial complex; according to OCP executive Dick Jones, "We practically are the military."
As a compensation (and as a way to privatize it), OCP intended to give something back to the city and shared a contract to run local law enforcement. Their projects included ED-209, RoboCop and RoboCop 2. OCP owned and operated a privatized Detroit Police Department and was known to work secretly with criminals to achieve their goals. (Essentially, Omni Consumer's Security Concepts branch was thus providing the solution to a problem that it, itself, had actually caused in the first place.)
However, the city owed the corporation $37 million; as a result, OCP cut the salary of the police officers to 40% of what the city had previously paid them. As the Old Man explained to Mayor Marvin Kuzak, the debt was in OCP's favor: "In the event of default OCP shall have the uncontested right of foreclosure on all city assets."
At its peak, OCP's influence spread further than the confines of Detroit, given their military-grade technology, shareholders not based in Detroit, and their ownership of a paramilitary mercenary division that worked alongside the US military during the Amazon War.
The Kanemitsu takeover
[
]
OCP was eventually bought by a Japanese zaibutsu, the Kanemitsu Corporation. As a Kanemitsu subsidiary, OCP remained in charge of the destruction of old Detroit and the construction of Delta City. Soon, OCP's brutal policies concerning Delta City were brought to light, many of OCP's majority shareholders sold their stock, and Omni Consumer Products itself was financially ruined; Mr. Kanemitsu himself (through an interpreter) personally fired its Chief Executive Official from the company.
S.A.I.N.T.
[
]
Some years later, OCP was being manipulated by a brash young executive who, through murder and reallocation of resources, ascended to power to automate Delta City under a new artificial intelligence called S.A.I.N.T. This was manipulated by the cyber-terrorist David Kaydick, who sought the destruction of the human race through a virus called Legion that could be introduced to computers and human beings alike. In a flashback, RoboCop remembered working with John Cable. During the conversation, Cable claimed that Detroit was a cesspit and Murphy suggested "Well maybe this whole OCP thing'll do some good. Get some more money in the department, some more cops on the street." To which John replied, "You really wanna trust your life to a conglomerate, Murphy?"
Lowe Technologies was a known division of the corporation by this time.
Divisions
[
]
Known Executives
[
]